Klean Scissors Inc.
The Deresinator, Break-through Technology To Assist In The Processing Of Cannabis.
---
---
$0
amount committed
$10k - $500k
funding goal
Regulation CF
exemption used
$3,700,000
pre money valuation
$250.00
min investment
0
investors
---
Security Type
Preferred shares of corporate stock.
Preferred Stock at $10 per share
---
Who are we
The principals of Klean Scissors have over a decade of experience trimming cannabis - and we're not talking six-plant grows. We're talking about the Grass Valley Local 420 Trimmer's Association, a roving band of trim professionals working pretty much full time trimming cannabis eight months of the year. That's a lot of scissor work.
With the long trimming hours, a lot of thought went into the idea of an easier way to clean scissors, which get messy and sticky quite regularly. The concept was then transformed into a working machine by a tool and die engineer with over fifty years experience building and designing. This process started in 2016 and, through much trial and error, we are now quite proud and excited to bring our break-through technology to the blossoming cannabis industry.
During the cannabis trim process scissors such as Fiskars Non-Stick Coated Micro-tip Pruning Scissor accumulate cannabis resin, rendering the blades dull and useless. The cannabis trimmer must stop working to clean their scissors as frequently as every five minutes depending on the cannabis varietal s/he is trimming.
The current method of cleaning cannabis trimming scissors involves soaking the scissors in a solvent such as rubbing alcohol for up to fifteen minutes, then manually wiping the blades with paper towels or cloth. There are also two manual cleaning devices currently on the market, although they both require soaking as well.
The projected time savings in a typical workday for a trimmer using the Deresinator would average approximately 20 minutes (depending on the cannabis varietal being processed), equating to over 1.5 hours per week, or 6 hours a month, per trimmer.
Most trimmers are paid on a per weight basis. Most growers want their product trimmed as fast as possible to get it to market. The lost time to trimmer and grower is lost money for both parties.
Dirty scissors are inserted in the top opening which is above a small basin where 1/4 cup of Derez solution has been added.
The motor is then activated by placing thumb and forefinger on each side of the housing where indicated.
Inside there are two disc brushes and one shaft brush that scrub the scissor blades.
The discs move in one direction for five seconds, then reverse.
Freshly dirtied scissors are usually cleaned with one or two revolutions, really caked can take from four to five revolutions.
The Deresinator will also keep the entire trimming area cleaner and more organized.
The Deresinator is automated breakthrough technology designed to assist productivity in an essential, booming field
Insures a cleaner and healthier workplace
Can save 20 minutes per day per trimmer
Even though some machines get part of the work done, scissor work will always be required to start and finish the job
Klean Scissors Inc, based in California and Oregon, does not process or participate in the sale of cannabis.

Therefore Klean Scissors Inc, is not subject to any state or federal law or regulation regarding the sale or cultivation of marijuana
Klean Scissors Inc, also has developed a proprietary USP Certified, food-grade, and non-toxic solvent to be sold alongside the Deresinator
Over 290,000 potential industry customers in the US and Canada
There is a need for this high-efficiency breakthrough technology to be on the shelf of every cannabis grower in the world
We are poised to take the cannabis processing market by storm. One of the founders has over 30 years of experience in business administration and sales. Our chief innovator and engineer has over 50 years of experience in tool and die and has built and launched multiple products. He has stated numerous times that we have an incredible opportunity, a product designed to build purchaser's ROI in a market that is only beginning to grow. The cannabis market is currently in the billions of dollars.
An online database company, www.licen.io.com, has 32,628 licensed marijuana growers in North America in their database. They also have 2,350 processors and 9,297 dispensaries and retail establishments. Growers also access supplies via the internet shopping sites such as Amazon or any of the other large, online grow stores.
In addition, according to www.growstuff.com there are at least 2,552 grow stores in the 31+ legal states in their database. Assuming each grow store provides product to one hundred customers (a conservative figure) that's over 255,000 potential customers. Since the black market for marijuana is still strong, the principals at Klean Scissors Inc feel the easiest way to get to that grower will be through these grow stores.
Another way to reach our consumer is print or online advertising through trade publications such as Marijuana Business Daily and Ganjapreneur, among others. And then there's the following where banner or video advertising would be useful.
Professional trim companies, such as:
http://www.oklahomamedicineinc.com/

https://www.marijuanaventure.com/

https://trimcityusa.com/

https://420trimminggroup.com/

https://potfarmersmart.com/

https://www.thetrimmerstore.com/

http://trimcamp.com/

https://www.buddhasharvestco.com/
Online grow shops, such as:
https://www.thegrowbiz.com/

https://maxindoorgrow.com/

https://www.luckysgrowsupply.com/

https://www.monroeblvd.com/

https://www.reefertilizer.ca/store/

https://guerillagrowsupply.com/

https://www.nirvanashop.com/

https://www.hilogrowshop.com/

https://greenstategardener.com/

https://www.horizenhydroponics.com/

https://www.high-supplies.com/

https://bestgrowsupply.com/
And more!
Demonstrations-video currently on display on Facebook,www.cleantrimming.com and Youtube: Clean Trimming with the Deresinator
The Deresinator is a tool that will allow the retail product to get to the shelf and consumer in a more rapid and efficient manner.
An online database company, www.licen.io.com, has 32,628 licensed marijuana growers in North America in their database. They also have 2,350 processors and 9,297 dispensaries and retail establishments. Growers also access supplies via the internet shopping sites such as Amazon or any of the other large, online grow stores.
In addition, according to www.growstuff.com there are at least 2,552 grow stores in the 31 legal states in their database. Assuming each grow store provides product to one hundred customers (a conservative figure) that's over 255,000 potential customers.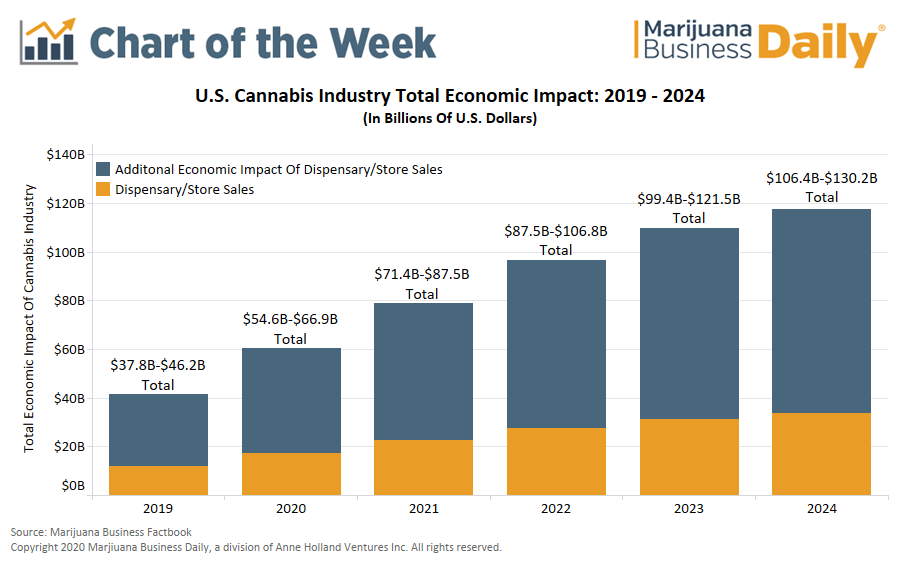 Keep in mind, whenever and wherever cannabis is sold it MUST be processed first!
Scissor Scrubber: https://www.harvest-more.com/shop/scissor-scrubber/
This box has either a sponge or brushes in it, depending on the model. It is manually operated, like a golf ball scrubber.
Scissor Fix: http://scissor-fix.com/
Scissor BUDe: http://scissorbude.com/
Both the above are essentially the same thing, jars with sponges that have a couple slots. They both contain a solvent solution. Scissors have to soak for a period of time, at least 3-5 minutes. The one I tried lasted two weeks with serious use. These are more suited for Mom and Pop growers.
If a serious grower and/or trimmer did use one of these products, here is a cost comparison. The only other alternative to these or the Deresinator would be solvent filled jars or cups all over the workplace tables. That process still takes TIME, and multiple scissors.

None of the other products cleans scissors as quickly or effectively as the Deresinator, nor will they last nearly as long.
In Clean Scissors LLC's opinion, you would have to purchase one of our competitor's products monthly if you actually trimmed cannabis daily. That's an annual cost of $180.00. Plus an extra pair or two of scissors at an average cost of $20.00 each. That's about $220.00 per year, or $660.00 over three years.
One Deresinator can be used by four to eight trimmers and only requires one set of scissors per trimmer. There is a limited warranty on certain parts for 1 year.
While the above numbers reflect small monetary savings, they do not equate the savings in TIME for both the grower and trimmer.
We plan on building and selling 600 units in 2021, 2,400 in 2022, 6,000 in 2023, and 12,000 per year thereafter. Our engineer and chief manufacturer feels confident we can surpass those expectations every year.
We have also developed a proprietary solvent solution to sell alongside the Deresinator. It will contain USP certified, food-grade, and non-toxic (unless swallowed) ingredients and will leave no harmful residue on the scissor or plant.
A HUGE aspect to boost sales of the solvent will be that the Deresinator 1 year limited warranty will only be valid if our proprietary solvent is used. One 8 ounce bottle will be given free along with each Deresinator purchase. (The Deresinator reservoir holds 2 ounces.)
We will also be adding brush set sales and a refurbishment program starting in 2022.
CEO and President: Dave Timoney, founder & principal*
Full-time/Salary: Offers 38 years of experience in business, administration, sales and marketing. Previous CEO, previous GM. 10 years experience processing in the cannabis industry. Primary on the Design & Development team. Interfaces with Prizm (manufacturer) and legal team. Blogger, marketing, product development.
CFO: Jon Timoney, founder & principal*
Part-time leading to full time/Salary: Offers 10 years of experience in the cannabis industry. On the Design & Development Team. Financial backer.
Director of Business Development: Elise Timoney
Part-time/Hourly: In charge of financial books, software procurement, social media, web presence.
Director of Customer & Company Relations: Holly Lusk
Part-time/Hourly: Offers 30 years customer and human relations experience as Vice President for a Fortune 500 title company.
Warehouse/Shipping/Assembly personnel-1 to 3 hourly employees
General Contractor/Manufacturer: Robert Tupper/ Prizm Systems
Also listed as co-inventor. Over fifty years in tool and die, over forty years in developing products for mass production. Has worked with Peterbilt, Boeing, Tectronics, HP, Intel, Palomar Industries and GlenAir, among others. Primary on the design and development team.
Webmaster: eventually part-time hourly
*Both Principals are deferring any salary until the 2nd year of operation.
Q&A
Unfortunately, this securities offering is closed. For questions, please email info@fundanna.com. Thanks!
David Timoney
- Issuer
We have a total of 3 utility patents in the US and 2 in Canada. A 4th is in the works.
2 years ago
Other Disclosures
Read the
Form C
filed with the SEC for other important disclosures, like financial statements, Directors, Officers, shareholders with more than 20% of voting rights, and more.
The allocation of the use of proceeds among the categories of anticipated expenditures represents management's best estimates based on the current status of the Company's proposed operations, plans, investment objectives, capital requirements, and financial conditions. Future events, including changes in economic or competitive conditions of our business plan or the completion of less than the total Offering, may cause the Company to modify the above-described allocation of proceeds. The Company's use of proceeds may vary significantly in the event any of the Company's assumptions prove inaccurate. We will retain broad discretion in the allocation of the net proceeds from this Offering, reserve the right to change the allocation of net proceeds from the Offering as unanticipated events or opportunities arise and could utilize the proceeds in ways that do not necessarily improve our results of operations or enhance the value of our Common Stock. Additionally, the Company may from time to time need to raise more capital to address future needs that we may not have anticipated as of the date of this Offering Circular.
Special Note Regarding Forward-Looking Statements
This offering contains forward-looking statements within the meaning of the federal securities laws. We caution investors that any forward-looking statements presented in this offering, or which management may make orally or in writing from time to time, are based on the Company's beliefs and assumptions made by, and information currently available to, the Company. When used, the words "anticipate," "believe," "expect," "intend," "may," "might," "plan," "estimate," "project," "should," "will," "would," "result" and similar expressions, which do not relate solely to historical matters, are intended to identify forward-looking statements. Such statements are subject to risks, uncertainties and assumptions and are not guarantees of future performance, which may be affected by known and unknown risks, trends, uncertainties and factors that are beyond the Company's control. Should one or more of these risks or uncertainties materialize, or should underlying assumptions prove incorrect, actual results may vary materially from those anticipated, estimated or projected. While forward-looking statements reflect the Company's good faith belief when made, they are not guarantees of future performance. The Company expressly disclaims any responsibility to update forward-looking statements, whether as a result of new information, future events or otherwise, except as required by law.

Moreover, we operate in a very competitive and rapidly changing environment, and new risks emerge from time to time. It is not possible to predict all risks, nor can we assess the impact of all factors on our business or the extent to which any factor, or combination of factors, may cause actual results to differ materially from those contained in any forward-looking statements we may make. In light of these risks, uncertainties and assumptions, the forward-looking events and circumstances discussed in this offering may not occur, and actual results could differ materially and adversely from those anticipated or implied in the forward-looking statements. We undertake no obligation to revise or publically release the results of any revision to these forward-looking statements, except as required by law. Given these risks and uncertainties, prospective investors are cautioned not to place undue reliance on such forward-looking statements.
KleanScissors